Bahrain Grand Prix 2020
3 Nights, 4* Elite Group Hotel Option
Including Flights, Airport Transfers, Hotel
3 Day University Grandstand Tickets & Transfers
from £790pp
Travel Dates 19-23 March 2020
Based on 2 people sharing
Elite Grande & Elite Seef Residence Hotel's 4*
Twin/Double share from £ 790 Per person – Single from £ 940
Elite Resort & Spa Hotel 4*
Twin/Double share from £ 800 Per person – Single from £ 965
Elite Crystal Hotel 4*
Twin/Double share from £ 805 Per person – Single from £ 930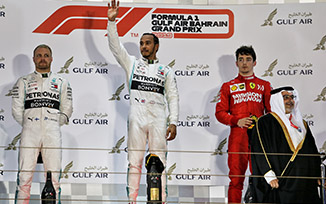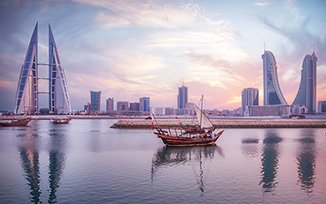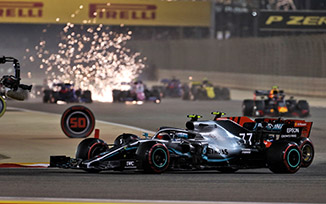 Option to add the following Bahrain Grand Prix Tickets or Hospitality to your travel package: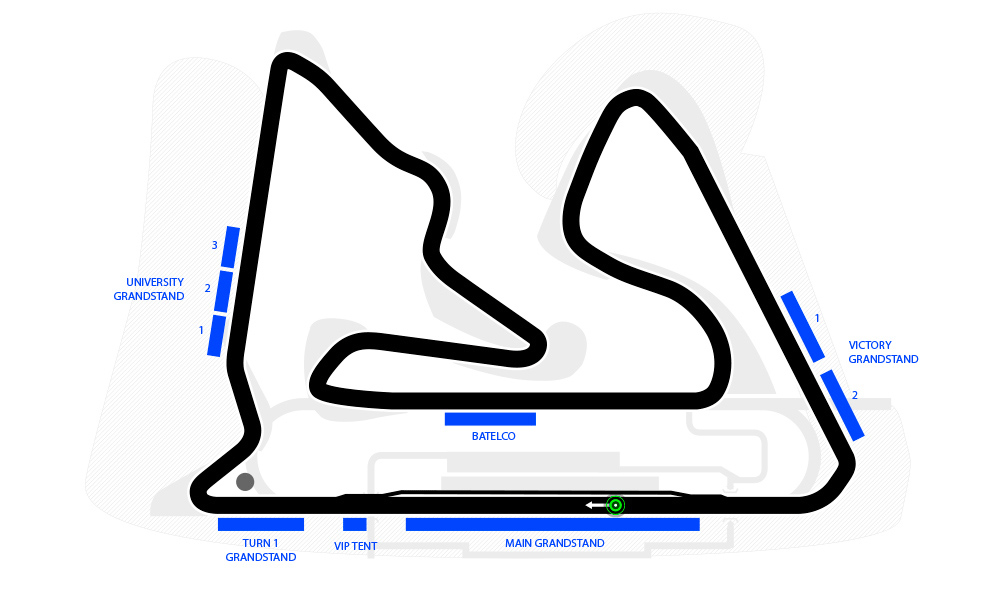 University Grandstand or Victory Grandstand – 3 Day Pass Included in the Tour Cost
Located close to Turns 2 and 3, you surely won't miss any of the F1 action as you will be able to see several exciting turns. The University Grandstand additionally offers some great views of the exciting Turn 1, 9, and 10. Directly in front of your Grandstand is a large stretch of straight track where you can witness the riders reach some of their top speeds before navigating around difficult turns.
Victory Grandstand
Fashioned into two separate grandstands, the Victory complex carries you to the last section of the track. On the verge of the ultimate corner, witness the driver's composure as they manoeuvre their way through this double right-hander and storm towards the finish line. Seats in the Victory Complex also stretch a decent view of the back straight and the double apex turn (curve 11).
Turn 1 Grandstand – 3 Day Pass £ 201 per person
On the verge of the track's first corner, the Turn 1 grandstand is a thrilling place to watch the Bahrain Grand Prix. Enjoy the cars break heavily after the main straight and take a drastic turn. With overtaking opportunities for the drivers, Turn 1 guarantees electrifying moments filled with joy and adrenaline. Likewise, the stand offers a more than a decent view on bends 2 and 3, and a giant screen to follow the rest of the race.
Batelco – 3 Day Pass £ 240 per person
The Batelco Grandstand has fantastic panoramic race views which enables you to witness over 60% of the track's highlights. This grandstand is a great location to witness the drivers navigate around difficult turns, including the famous "desert loops". In addition to this, the right-hand hairpin offers great overtaking opportunities because the drivers are forced to brake heavily.
Main Grandstand - 3 Day pass £ 283 per person
With a ticket to the Main Grandstand, you will experience some of the most exciting and intense moments of one of the season's hottest venues. Overseeing the starting line, the main grandstand offers a privileged view of the start and finish of the race, pre-grid action, pit-lane activity and the podium. Distant views of the majority of the track are also included. Although a portion of the track remains out of sight due to the Batelco Grandstand, you may follow the rest of the race on 3 giant screens.